verified_user
A forecast you can be confident inCombining sophisticated computer modelling with over 25 years of human insights and wave modelling experience. Big G is a surf forecast you can be confident in.
dashboard
Engineer your weekend plansUpdated daily with a seven day forward view so you have plenty of time to engineer your weekend plans around being at the beach at the right time for the best surf.
my_location
Make a decision and make it quicklyWith a clear and unambiguous layout and a recommendations engine that selects the best beaches for the surf forecast conditions, make a decision in moments.
A forecast you can be confident in
We've been doing this for a long time...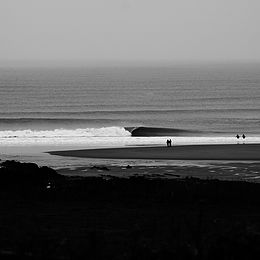 Twenty-seven years to be exact. Starting as a UK surf forecast for friends, then extended to friends of friends and by 1989, the first professional UK surf forecast service.
Things have changed over that time and we've changed with it. Constantly evolving and improving the product to make the most of new technology and every step-up in computing power to give you the most precise forecast we can.
But it's not all about algorithms and formula. We grew up surfing in the UK - in good weather and bad, through Winter and Summer - and we apply this local knowledge and insight to the forecast.
Engineer your weekend plans
We're all busy...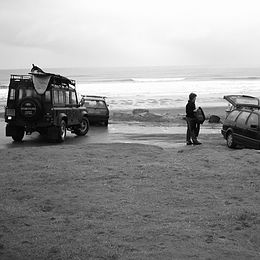 The majority of UK surfers have to travel over an hour to reach the beach. And we know what that's like. People in the Big G team have lived in Bristol, Bath, Halifax, Bangor, Plymouth, Liverpool and London: rising to the 4am alarm clock to reach the SW for the high tide or a window of favourable winds.
We know what it means to have limited time and a long journey to the beach and how complicated it can be trying to work weekend plans around this. So we update the forecast every day, with a seven day forward view so you can know with confidence when you need to keep the weekend open, and when you can be available for other commitments.
Make a decision and make it quickly
Data can be your friend. Sometimes...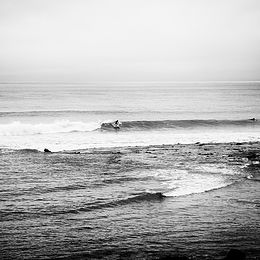 Whilst we love the wealth of data that's out there now to help with forecasts we believe surf forecasting in the UK has lost its way. It's just too complicated and there are too many steps you need to take to make a decision. You don't have time for that.
As well as being professional forecasters, the team at Big G Surf Forecasts have worked as engineers, strategists, and designers. We've grown up surfing in UK conditions and know how tides, winds and different swells impact conditions.
We combine our forecasting analytics know-how with this experience to present the richness of data in a way that allows you to make a decision. Fast.